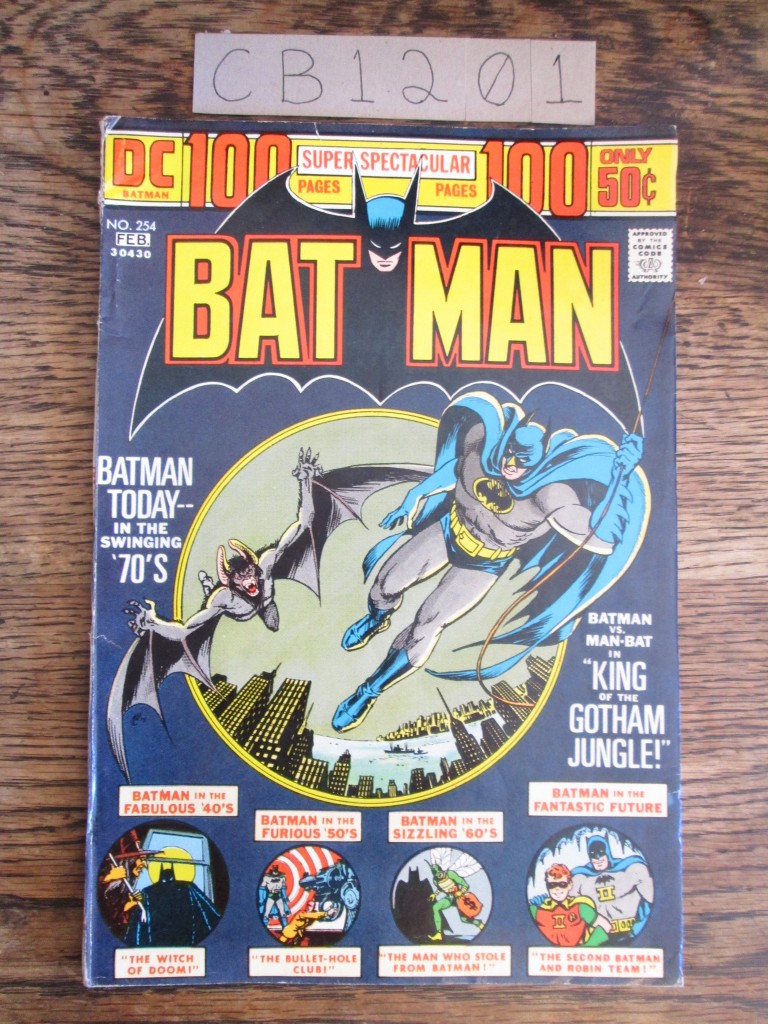 Batman vs. Man-Bat, Batman Vol. 35 No. 254, January – February 1974
Good condition. All of our comics are pretty much in good condition. That said, we are starting to list thousands of comics and will try to get better descriptions. Serious inquires should call Subway: 510-841-4106 during our business hours (Mon-Sat: 12-6pm PST / 3-9pm EST).
PERSONAL CHECKS preferred.
We'll start accepting Paypal soon.
This is an image for cb1201.