Subway Guitars has an extensive inventory of more than 3000 new, used, vintage, retro and custom-designed acoustic and electric guitars, basses, amplifiers, and parts awaiting you. For 45 years, Subway Guitars has been the choice of professional musicians and beginning guitar pickers.
! The website is somewhat like the store itself: old, weird, full of awesome guitars
but not necessarily the height of modernity. Some of what you will see as you
meander aimlessly through these dusty corridors may have been sold back in 1997 or turned into
post-post-modern planter boxes. However, we have a ton of great stuff, and are always making more.
This site is something of a museum honouring our pre-digital past and giving you some idea of what we're all about.
If you see a 1957 Harmony something or other, we may or may not still have it, but we certainly have others of its ilk. As a used, repair and custom shop, our inventory is changing constantly, so, if you have any
interest or questions just call
510-841-4106
between noon and 6 any day but Sundays and our expert staff of curmudgeons and crackpots will
be glad to help you out.
Bargains for musicians.
Custom built, factory-direct, weird and crazy string instruments.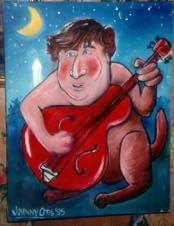 FatDog Portrait by Johnny Otis, 1995
"Pha T. Duag"
Our Founder
New: Fatdog's Bazaar of 10,000 things
Antiques, memorabilia, customizations and components for collectors and DIY enthusiasts



Subway Guitars
1800 Cedar Street
Berkeley, California 94703

(510) 841-4106
noon til six, Monday thru Saturday
Pacific Time

More than 3000
old guitars, basses and amps in stock.

Bargains for musicians

Custom built, factory-direct, weird and crazy stuff

The Guitar World's Bargain Basement

Howlin' 4 over a quarter century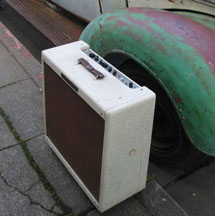 Fender Bassman, circa 1950

$3400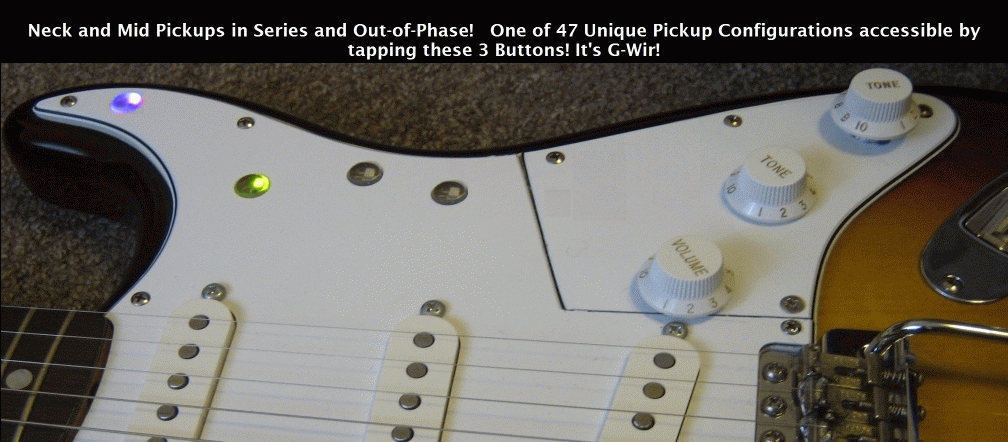 3 Buttons -- 47 Tones from your Strat! It's G-Wir!

$50 BIKES = FATDAWG.COM
---
Miscellaneous Notes
from FatDog
Our Founder and Conductor
The Subway has been rolling for 30 years and has gathered many interesting connections to many musical items.
We have a store policy: whatever we can order, you can get for 25% above wholesale. We'd like to extend this policy to our Internet and mail order customers.
There's a small amount of freight to get the merchandise from the manufacturer to us -- and then to you -- but its cheap, regardless. Sometimes we can even arrange a drop shipment directly from the vendor to you, the customer.
Unfortunately, we don't offer our full cash-back refund on these special orders, but in the rare instance that a customer is dissatisfied, we'll sell the item on consignment. The only thing: You've got to know what you really want.
Ordering Merchandise
I understand your concerns about buying a guitar over the Internet. You can't put your hands on it. You don't know what it'll look like, what it'll sound like, how it will feel. Then there are the issues surrounding shipping anxiety: "Will it arrive undamaged?" "When will it arrive?" "WILL it arrive?" The concerns go on and on: "What's the tracking number?" "Will you ship it today?" "When will you ship it?" "Can I get it tomorrow?"
Here are five key points to put your mind at ease:
Your purchase will definitely arrive in good, undamaged condition AND in a timely manner.

Your purchase is insured against damage in transit.

If you don't like what you've ordered, you can return it within two weeks of purchase.

You have the option of a full CASH refund or a trade-in for something else you like. All you pay is the return shipping, which amounts to about $15-$20 within the Continental United States.

You just can't lose.
Policy
"Experience Ecstacy" for a week with your new guitar. If the instrument is not what you expected, then expect a full refund on merchandise returned in the condition of purchase. Fatdog considers this the backbone of good biz (and happy customers).


NOTE: There is no refund for shipping.
Trade-ins are seriously considered at a high value.
Subway Guitars
1800 Cedar Street
Berkeley, California 94703

(510) 841-4106
noon til six, Monday thru Saturday
Pacific Time

Please don't email, we can be reached by phone!
If you emailed us while the email link was active,
please accept our apologies for not responding.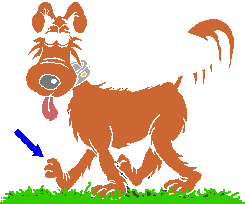 Matt Harra Sonoma County, California

HOME